Scalp & Hair Herbal Repair
Regular price

$47.00 USD

Sale price

$39.99 USD

Unit price

per
A nutrient-rich oil treatment to help restore hair to a healthy, vibrant state. This herbal oil is for people suffering from scalp & hair problems. The herbal blend of rosemary, lavender, thyme, peppermint, and sandalwood help increase blood flow to the scalp which helps to strengthen, repair, and induce healthy hair growth.
Major Benefits:
To restore hair.
Avoid hair loss.
Repair damaged hair.
Induce healthy hair.
Light formula (is readily absorbed).
Benefits of Hemp seed oil for hair & scalp:
Helps to revitalize the scalp.
Repairs dull and damaged hair and restores its beauty.
Increases smoothness and overall feel of hair.
Works as anti-frizz & increases hair shine.
HAIR TYPE: All Hair Type.

HOW IT SMELLS: herbal and sweet. However, once applied, the fragrance dissipates quickly.

Suggested Use: Massage scalp twice daily. Can also be used as a hair mask, spot treatment, or leave-in conditioner. Regular use of at least 6 months is required to see results.
Ingredients:
Rice Bran Oil, Jojoba Oil, CCT Oil, Rosemary Extract, Lavender Extract, Rosemary Essential Oil, Lavender Essential Oil, Thyme Essential Oil, Peppermint Essential Oil, Sandalwood Essential Oil.
Share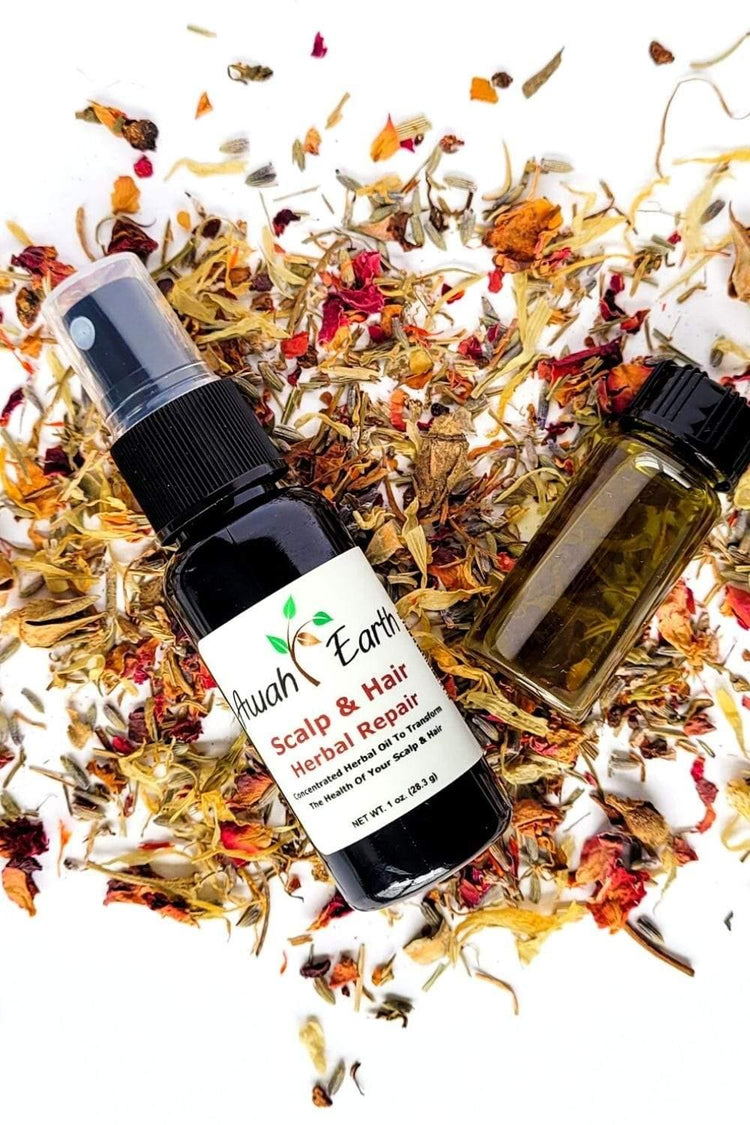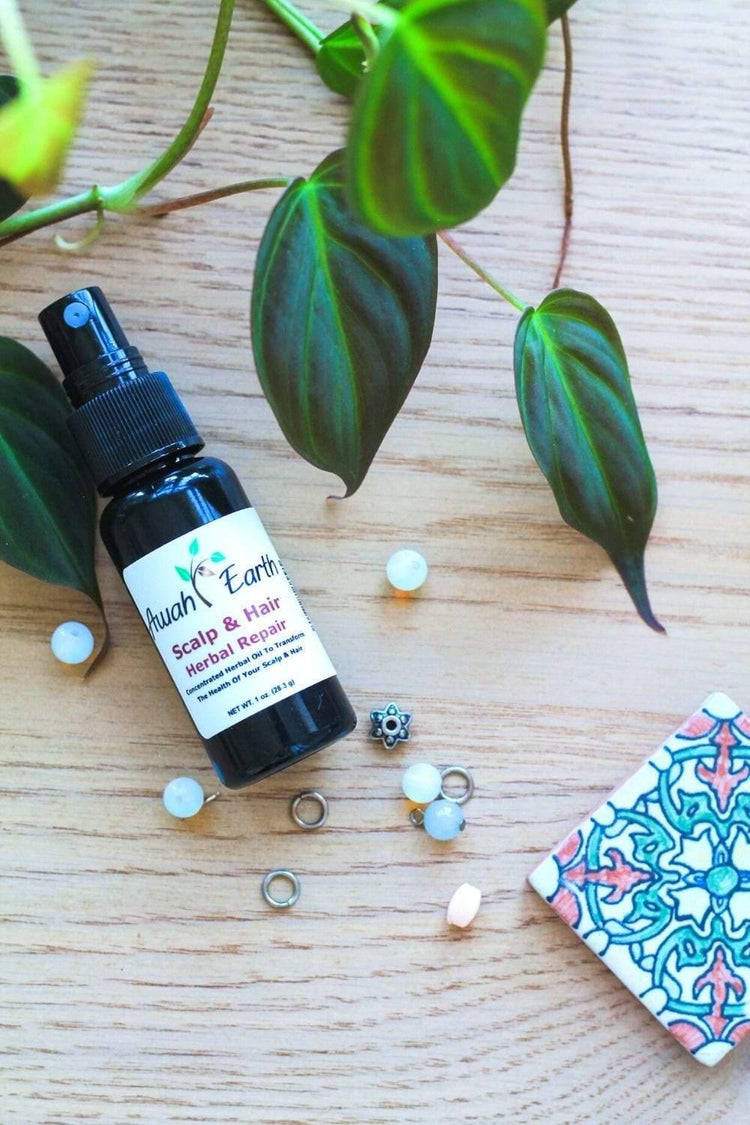 Customer review
My experience with hair loss came due to excessive stress. I consulted with Dr. Ammar, the owner of the company before making a purchase. He recommended the Scalp and Hair Herbal repair. I've tried many products which lead to no success. Dr. Ammar was honest in his assessment of my hair and advised to use supplements as well as the product to enhance growth. I've taken biotin before however the results were basically unnoticeable. My hair was stronger by taking the vitamin however it did not help with my receding hair line. I use the herbal repair oil usually before I go to bed. The smell is very strong but that's due to the facts that natural herbal oils are used in the product. I smell peppermint and lavender, it actually helps me sleep better. After two weeks of consistent use every night, my hair has slowly started growing back and my hairline is getting closer to the way it looked back when I was 16 years old. I am still using this product and many others alongside it and see a drastic difference. I highly recommend the oil serum, it leaves a sleek shine to the hair and smells amazing! I usually apply in the morning and it is good for the rest of the day. This company is new, so at first it was hard to trust a company that isn't known however all the products display high quality, something that you won't get from other name brands. I trust Dr. Ammar with my hair and am excited to be part of this journey to regrow my hair.